tdMagazine is a clean and elegant WordPress theme which is best suited for online magazines, personal blogs or news sites. tdMagazine comes with a features that allow you to highlight your most important content to your visitors. This theme has a fully responsive layout. Your content will look great on smartphones, tablets, laptops, and desktop screens.
Breaking News
The Breaking News Section at the top of the page lets you highlight certain content. You can simply add any page or post to your Breaking News Section. This section only displays links with a post/page titles.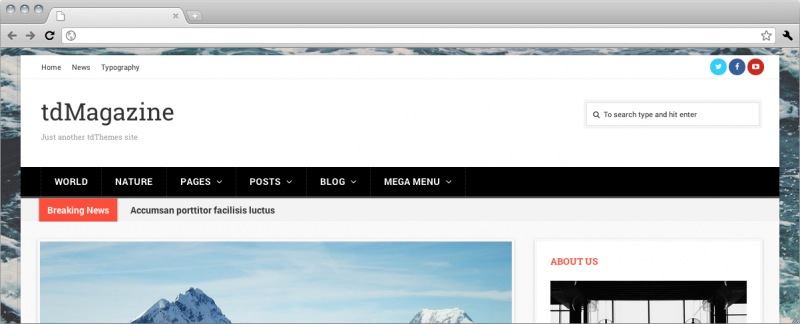 Featured Slider
The homepage Featured Slider displays only blog posts based on a settings that you set up in the Add New Post (or Edit) page. The slider displays the post's Featured Image, title, and a short excerpt with a link to the post.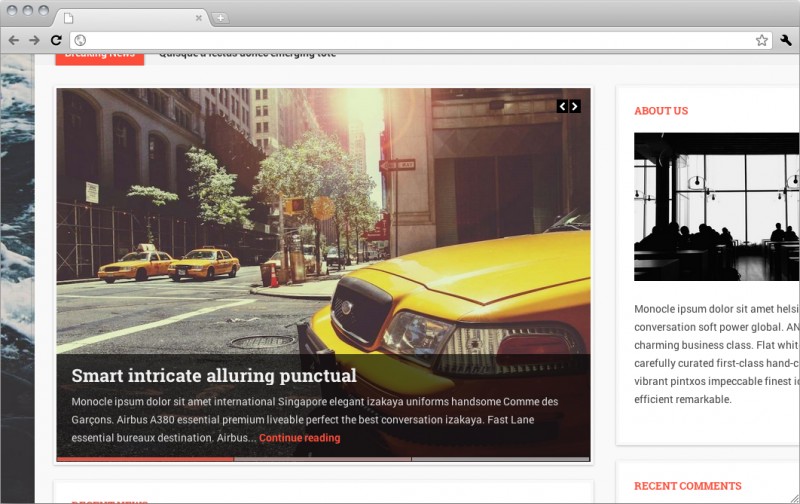 Homepage-specific widget area
You can display posts from all blog or from the specific category on your homepage template using a custom widgets. Also, you can set a custom section title, number of posts to show and posts order (recent, random and popular). There are two variations of custom posts widgets: Standard and Columns.
Standard Posts Widget
This widget displays the recent post with a post title and post summary at the top of the section. Other posts are located at the bottom with post titles only.
Columns Posts Widget
This widget comes with multiple layouts: one column layout and two columns layout.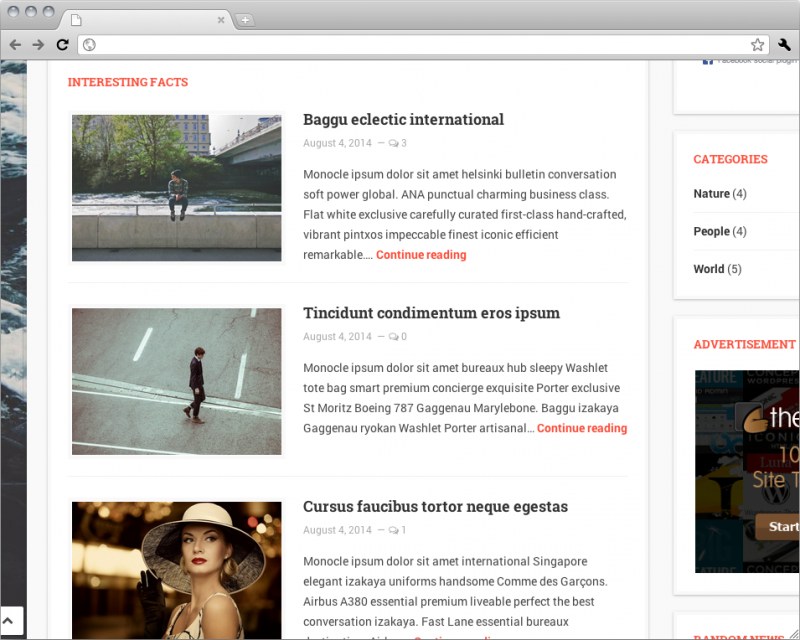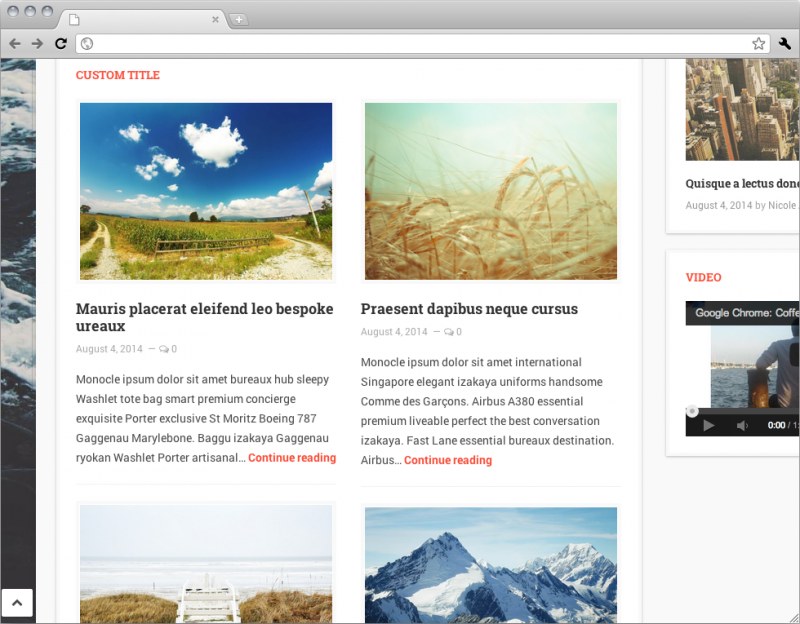 Blog
tdMagazine theme comes with multiple blog layouts as well (click on links to see them in action): one column layout, two columns layout, three columns layout and inline layout. It's super easy to change a blog layout via the Theme Customizer.
Unlimited Colors and Custom Background
You can easily change some theme colors without adding any custom css. Moreover, you can customize your site's background by adding a custom color, pattern or image.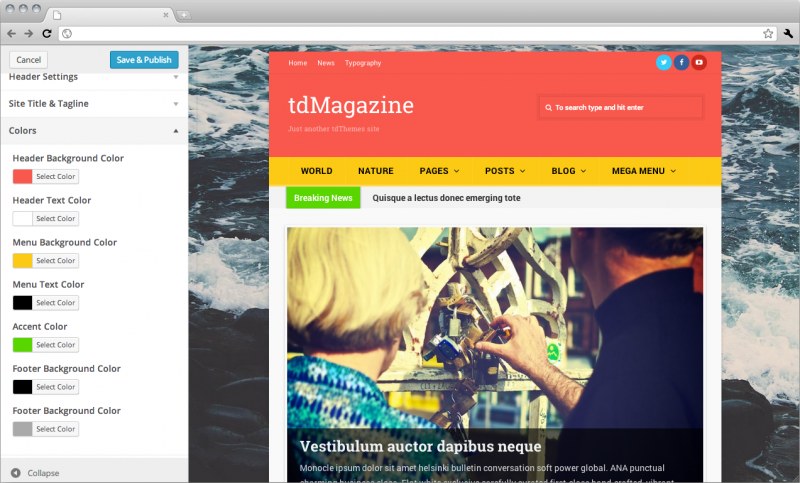 Social Links
tdMagazine adds social icons to your menu automatically. There is a list of supported social media sites include:
Dribbble
Facebook
Flickr
GitHub
Google+
Instagram
LinkedIn
Pinterest
Tumblr
Twitter
YouTube
Behance
Vkontakte
Soundcloud
Reddit
Your email address
Custom Templates
Theme comes with some very useful custom templates such as: custom archive (or sitemap), site authors, 404 page, author archive. Custom archive template displays 15 recent blog posts, archives by month and year, site's pages, categories and authors. Site authors templates displays all authors with the name, bio and recent posts links. 404 page has some additional links under the search form. The custom author archive page displays author's section at the top of the page with an author's avatar, name, bio and social links.
Mega Menu
Mega menu can have three layouts: two columns, three columns and four columns.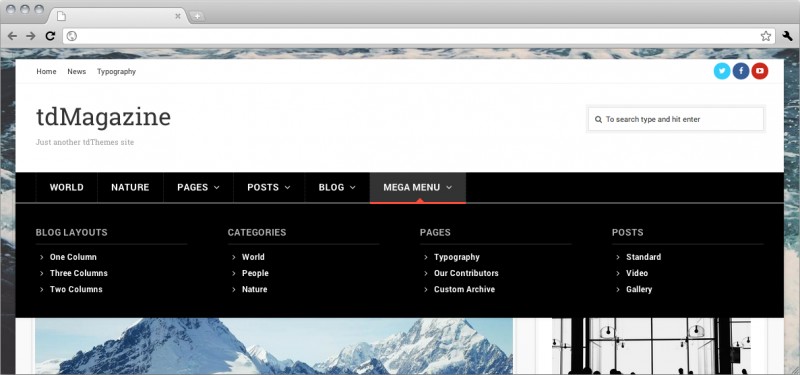 If you have any questions please let me know in comments. Thank You!
Get tdMagazine Theme